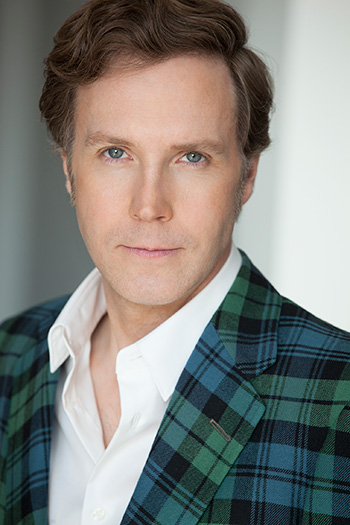 Allan Turner is a Canadian writer, director, teacher, actor, voice actor, improviser, comedian, and one of the top clowns working in Toronto today.
He was voted Toronto's 'Best Male Improviser' in the 2015 Now Magazine Reader's Choice Poll.
Allan conceived of and co-wrote the viral and multi award-winning A Tale of Momentum & Inertia, an animated short directed by Kameron Gates and produced by Portland-based animation studio HouseSpecial. Allan has also written and published his own comic books and web comics, and has written and directed for the theatre, video games, museums, and travelling school shows.
In 2015, he joined the Toronto Festival of Clowns as one of its Artistic Directors where he helps to curate and create the annual Festival.
For over 17 years and still going, Allan has performed as his alter ego, the zombie clown Jean-Paul Mullet, now a cult celebrity. Appearances include YTV, Toronto Festival of Clowns, Edmonton Clown Festival, Toronto Fringe Festival, Toronto International Circus Festival, and Lunacy Cabaret, the longest running circus cabaret in Toronto. Since 2011, he has hosted the hit Mullet's Night Show, a live comedy variety show done in the style of a late night television talk show. The tragicomedy Mullet's Make-a-Play premiered in the 2011 Toronto Fringe Festival to rave reviews. In 2012, he headlined at The People's Improv Theatre in NYC to a packed house. Mullet's Dinosaur Adventure, a family friendly and educational show, sold out at the 2013 Toronto International Circus Festival. Mullet's Ghost Story debuted at the 2016 Toronto Fringe.
For the 2013 Toronto Fringe, Allan wrote and starred in Sour Grapes: Life's a Vineyard and Fuck You, a dark comedy featuring all new characters and clowns that the NOW Magazine awarded Outstanding Ensemble and said included "moments of brilliance."
Allan improvises regularly with his troupe Assface and as part of the cast of Belleville-ville. He co-hosts Lunacy Cabaret as The Moon. He works with Zero Gravity Circus, is a Theatresports and Bad Dog Theatre Company alumnus, and continues to be a fixture in the Toronto comedy scene.
Allan trained in the Pochinko method of clown through mask with John Turner of Mump & Smoot at The Manitoulin Conservatory for Creation and Performance and Sue Morrison at The Theatre Resource Centre. He trained in improv at The Second City Toronto. He studied voice acting with Melissa Altro (Camp Lakebottom, Arthur) and Stevie Vallance (Madeline). He has an Honours BA in Creative Writing from York University and studied creative writing for children at the University of Toronto. Additional education includes a comedy writing intensive with Steve Kaplan (HBO) and workshops on writing for animation and comics with Matthew Luhn (Pixar), John Kricfalusi (Ren & Stimpy), and Ty Templeton (DC Comics).
Television credits include Orphan Black (Space/BBC America), Zoink'd (YTV), the Canadian Comedy Award winning This Movie Sucks (CHCH), and Ed & Red's Night Party (CityTV/G4), where Mullet was a recurring guest star.
To see Allan's acting resume click here.
To see Allan's comedy resume click here.
To hear Allan's animation demo reel click here.
To hear Allan's commercial demo reel click here.
Photo by Megan Vincent